"This situation has taught us to prepare ourselves for the possible emergency situations that might arise"
In this interview, we talk about the current and future outlook for RAFESA with Anna Escribano, the company's CEO. More than 30 years in the sector give you a privileged perspective on a world full of challenges – with the health emergency front and foremost – and the constantly uphill struggle towards the future.
Some companies have had time to stop and rethink their approach. Others have had to simply take action without time to think. Which group is RAFESA in?
We haven't stopped. We stood by our clients throughout the lockdown. We carried on. It was a question of providing a service. Operating our business was an option for us, offering such necessary packaging items as those used for hydro-alcoholic gels. There was no product in the market when the pandemic hit and we worked hard to create one, in record time sometimes. That brings growth. Our analysis of the results is very positive. We remained fully in touch with what our clients needed.
Until the COVID-19 crisis arrived, the world agenda and the trends in many sectors were being defined by environmental issues. Could it be said that the issues of disinfection and hygiene have taken over now?
The focus has indeed changed. Although looking after the environment is still extremely important. Whereas it was once seen as fashionable or a temporary trend, that has not been the case for some time. We need to ensure that respect for the environment and sustainability form part of our DNA as a society. That said, yes, the focus has changed out of necessity. It was imperative for us to accept the healthcare emergency as a mission. Hand hygiene should be within reach of everyone through those gels.
«We accepted the healthcare emergency as a mission. Hand hygiene should be within reach of everyone."»
When the State of Emergency began, what did RAFESA do first?
The first thing we did was shift the focus over to people, the RAFESA team. They needed to be able to work in complete safety, so we put hygiene rules in place, disinfected offices, implemented social distancing, etc. Once that was guaranteed, we immediately saw that we had to provide a service. When COVID-19 hit, the packaging items being used for shampoo, body milk, make-up removers and all sorts of creams needed to be used for hydro-alcoholic gel. We needed to serve our clients' needs from day one, and that is precisely what we did.
All eyes are on disinfectants at the moment, both in the professional field and at home. What was the main challenge?
We raised awareness among the RAFESA team to make it possible. To provide a service. Supply shortage was the greatest fear. That borders would be closed. We work a lot with Italy and uncertainty was somewhat overshadowing the situation. We suffered, but we soon saw that everyone was acting as was to be expected: without shutting down services or supplies. Thanks to this and efforts by the whole team, we were able to stand by our clients from day one.
Were changes made to the packaging?
We have gone from a time when any packaging would do (I'm talking about gel packaging) to a new scenario in which we are more selective and differences are starting to appear. This is where creativity comes into play. The packaging we have at home is not the same as the one we carry around with us in a handbag. RAFESA seeks to offer product solutions for every need presented by the client: for the office, home, car, handbag or travel bag, supermarkets, schools and other centres… Every situation needs a different capacity or a different use.
What is the biggest lesson RAFESA has learned from the past few months?
Adversity usually brings opportunity, but you need to be on the lookout. There is a saying: when the wind blows, some build walls and others build windmills. You need to know how to read the market. Whoever adapts fastest has the greatest chance for success. It's been tough. We had a very encouraging 2020 planned out, with numerous national and international targets (France, Morocco, Portugal…). All that has been affected, but we reacted by adapting ourselves to the new circumstances.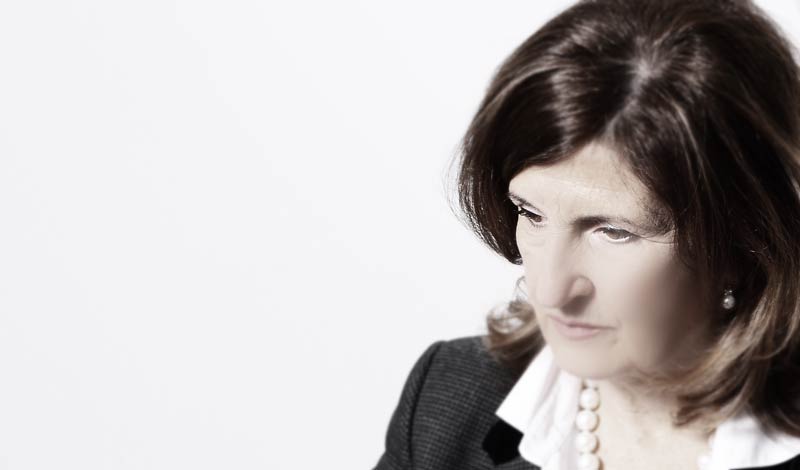 What is your personal and professional assessment?
I am very happy with the team's response. Our service mentality has prevailed. The results will be different since we have shifted from the strategic plan over to the contingency plan. We are in a period of caution, albeit with a very optimistic attitude. Personally, I feel positive about the situation. The virus has tested us all. There has been a huge sense of uncertainty and we have all suffered, but we are satisfied with being able to stand by our clients and provide a service when they needed it most.
With that in mind, the company has launched a new line specialising in solutions and products for hand washing and disinfection… How have clients reacted?
Always with a focus on simplifying and facilitating the packaging choice for clients, we prepared a portfolio of products capable of meeting the packaging supply requirements for sanitising gels or lotions. The response from clients has been very positive. I believe it highlighted our desire to stand by them and look for solutions while trying to achieve the best delivery times possible at a time of severe packaging and raw material shortages.
«In the game of digitalisation, COVID-19 made us level up several times in a row."».
Where was the packaging sector before the COVID-19 crisis arrived?
We began the year with a sense of optimism. We are fortunate enough to be in a sector – perfumes and cosmetics – that is very active, committed to innovation, sustainability and internationalisation. For 2020, these factors were seen as necessary for building a solid future. Everything has changed tack now and certain issues have been pushed to the sidelines. The list of priorities has changed. We have postponed a number of projects in order to tackle them later with guarantees for the future. But packaging, at least in cosmetics and perfumes, is a highly active sector. Packaging is filled with passion, care and well-being in this sector.
Besides gel, what other demand trends have you seen?
The consumption of cosmetics has not dropped. People maintained their cosmetic care routines during lockdown: serums, creams, etc. However, the consumption of perfume has been noticeably affected given that its use is more associated with social and professional life under normal conditions.
«We are fortunate enough to be in a sector – perfumes and cosmetics – that is very active, committed to innovation, sustainability and internationalisation.»
Is attracting clients still possible from a distance?
It's not easy because our DNA lies in personal contact and in feeling very comfortable at short distances. COVID-19 has brought a paradigm shift and, with it, new approaches and rules. Companies need to learn and adopt new procedures to adapt ourselves to the new reality as soon as possible.
After working for 30 years in the sector, is this the most indiscriminate challenge ever faced by the market?
I have lived through several crises during my working life, some longer than others but all economic in nature. But this crisis is different, it has revolutionised everything: it is global and affects everything. Now is the time to deal with all the emergencies we face, but it's also the time to be pro-active and look to the future.
What are the goals for RAFESA this year? Have they changed?
Our priority is to continue consolidating our position in the market. In these uncertain times, we want to stand with our clients by meeting their needs as they arise and demonstrate our desire to be proactive, agile and deserving of their confidence.
You have 30 years in this sector: a privileged eye-witness perspective on its development… What do you like most?
A 30-year career has given me a broad perspective on this exciting sector that is constantly moving to offer creativity and innovation. However, what I have undoubtedly enjoyed the most is having had the chance to meet people with extraordinary values who have fascinated me both personally and professionally.
Where does your passion for this business come from?
I owe my passion to my father, who set up the company. My mentor. I was fortunate enough to have a father figure who was always around. From a young age, he always taught me how to do something and then let me do it. The third generation recently joined the company and I believe applying the same criteria is the right thing to do.
I recently read an interview saying that family businesses "cannot allow themselves the luxury of not continuing". What is the secret to consolidating ourselves as a supplier of recognised standing?
Many people think that anything goes at a family business, but that has not been the case for a long time. Family businesses are highly professionalised. And, yes, being a family business does bring added value in my opinion. But like any company worth its salt, it must be based on its mission, vision and, naturally, a series of reinforced values that can serve as a compass to help us stay on course and ensure the company is sustainable over time.
If you had to describe the essence of RAFESA like the design for a packaging product, what would it look like?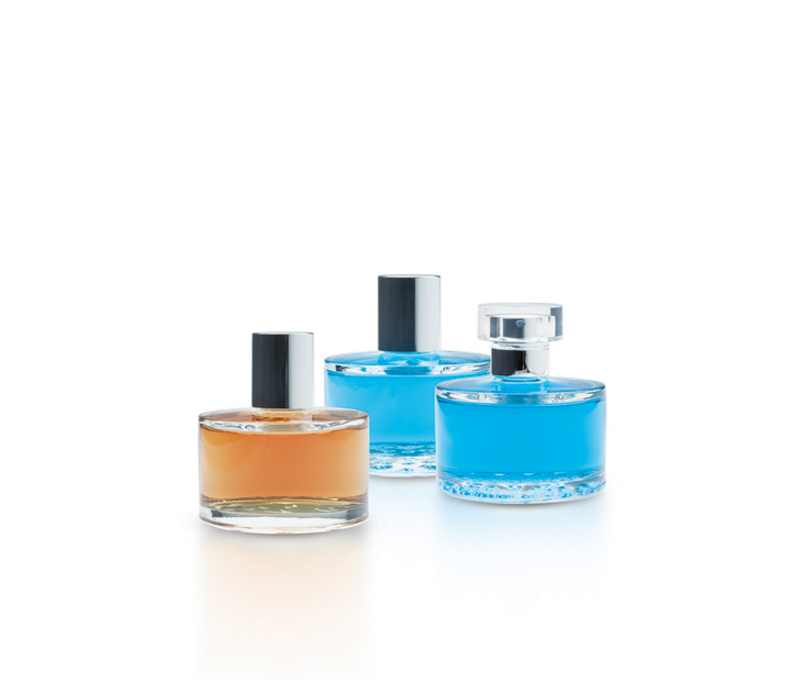 Like my favourite packaging: with subtle lines, elegant, in no way ostentatious. The materials would be transparent or translucent and, of course, sustainable.  It would also be a design that lasts, unaffected by fashion, with straight, slightly rounded and smooth edges. Finally, it would be ergonomic; because being able to adapt is very important and that is precisely what RAFESA does. The hand that holds us should be entirely comfortable.